BME Team SIPO Wins 2nd Prize in the Johns Hopkins Healthcare Design Competition 2019
The team SIPO, led by a group of undergraduate students of the Department of Biomedical Engineering (BME), BUET won the 2nd prize in the Johns Hopkins Healthcare Design Competition, organized by the Center for Bioengineering Innovation and Design (CBID), Department of Biomedical Engineering (BME), Johns Hopkins University (JHU), USA. The team participated in the final round competing with international student teams in the Health IT Category. The team members were: Nusrat Binta Nizam (BME-15), Tohfatul Jinan (BME-15), Md. Latifur Rahman (EEE-15). The project was advised by, Dr. Jahid Ferdous (Assistant Professor, BME, BUET). The final round of the design competition was held on April 14, 2019, at the Johns Hopkins Homewood Campus, Hodson Hall, Baltimore, Maryland (USA). The team received appreciation from the judges, crest and cash prize of $3,000. Total 30 teams among 138, were selected for the final round in three categories: Health IT, Advanced Health, Global Health. The other winning teams were from Johns Hopkins University, Rice University, and Georgia Institute of Technology. BUET was the only University from outside the US that received a prize.
The winning project SIPO, titled "Low-Cost Sitting Posture Monitoring System", proposes an innovative mobile application and a wearable belt that can continuously monitor ones sitting posture and provide feedback when the posture is incorrect. It is an affordable and user-friendly device suitable for the low-income country population.  Similar devices available in the market are priced in the range of 150$-600$ whereas the SIPO system costs only about 42$. A 50 subject user study verified the smartphone app to be very intuitive and user-friendly. The Business model, marketing strategy, R&D strategy were well developed for taking the project into the next step. Further development of this project is ongoing within the department of BME, BUET.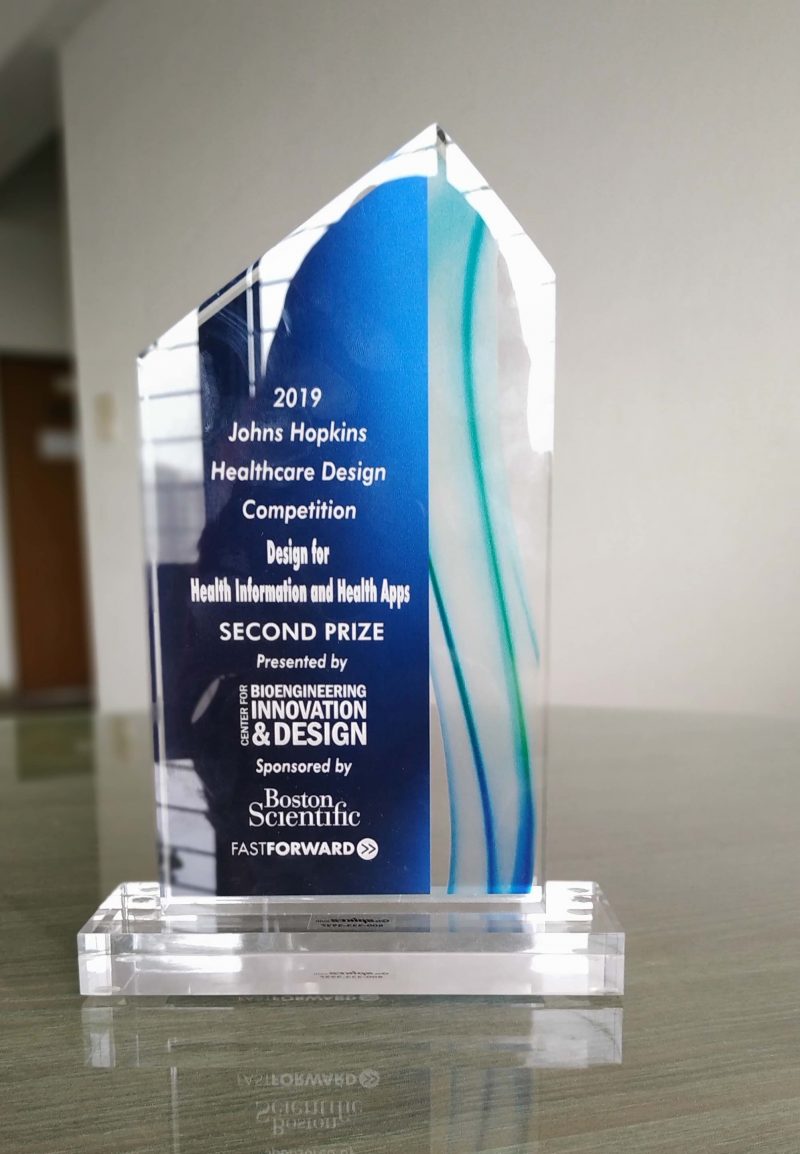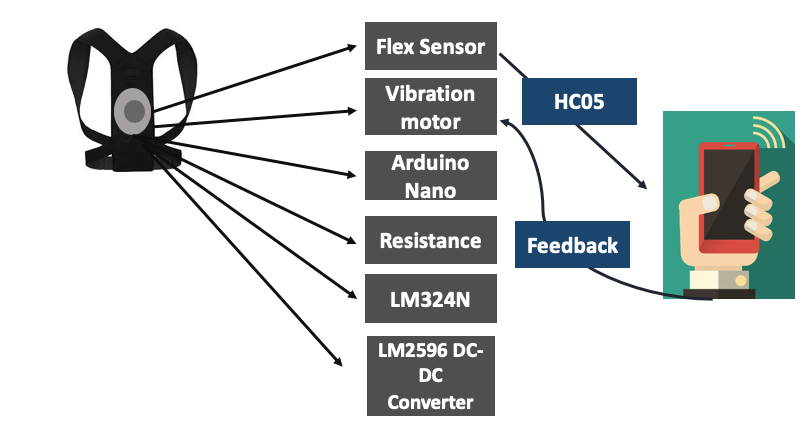 Photo: The crest of the winning team (left). The SIPO system overview presented in the Johns Hopkins Design Competition (right)