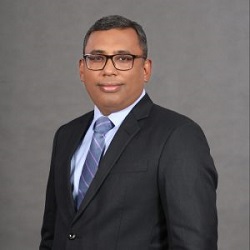 Education
Research Interests
Research Interests: Medical implant design and development, Computational Physiological Medicine, Tissue Engineering, Computational Drug development, Biomechanics.
Patents
Shazly, Tarek, Jahid Ferdous, and Gregory Grabowski. "Surgical rod bending." U.S. Patent No. 9,999,460. 19 Jun. 2018.
Publication Search
Selected Publications
Ferdous, J., Kolachalama, V. B., & Shazly, T. (2013). Impact of polymer structure and composition on fully resorbable endovascular scaffold performance. Acta biomaterialia, 9(4), 6052-6061.
Shazly, T., Rachev, A., Lessner, S., Argraves, W. S., Ferdous, J., Zhou, B., … & Sutton, M. (2015). On the uniaxial ring test of tissue engineered constructs. Experimental Mechanics, 55(1), 41-51.
Shazly, T., Kolachalama, V. B., Ferdous, J., Oberhauser, J. P., Hossainy, S., & Edelman, E. R. (2012). Assessment of material by-product fate from bioresorbable vascular scaffolds. Annals of biomedical engineering, 40(4), 955-965.
Alshareef, M., Krishna, V., Ferdous, J., Alshareef, A., Kindy, M., Kolachalama, V. B., & Shazly, T. (2014). Effect of spinal cord compression on local vascular blood flow and perfusion capacity. PloS one, 9(9), e108820.
Ferdous, J., Kolachalama, V. B., Kolandaivelu, K., & Shazly, T. (2015). Degree of bioresorbable vascular scaffold expansion modulates loss of essential function. Acta biomaterialia, 26, 195-204.