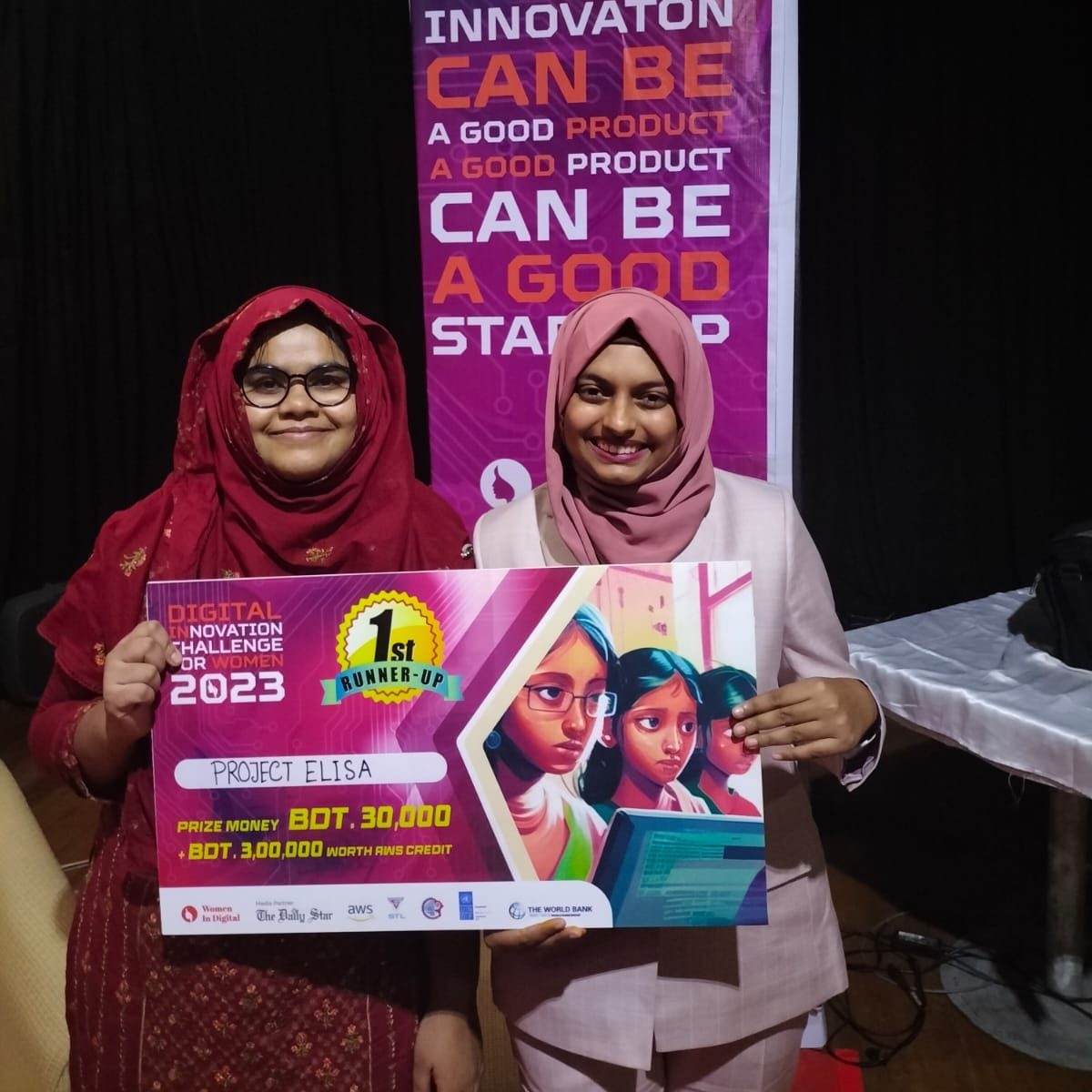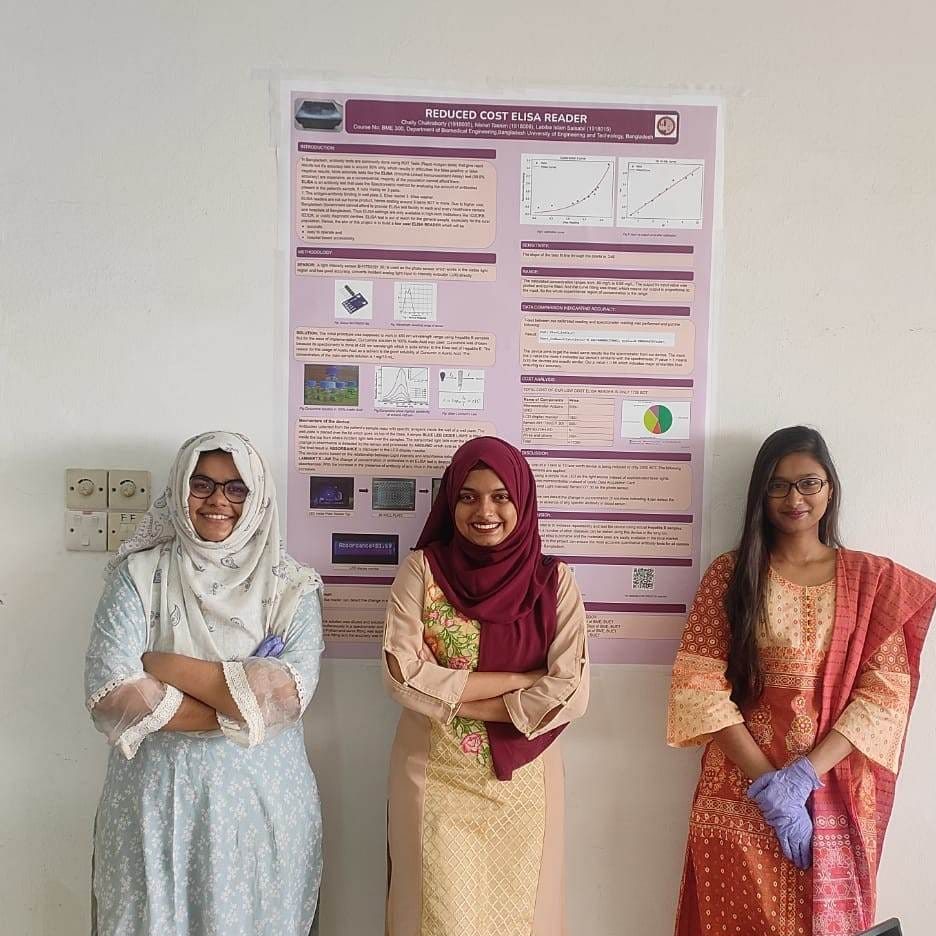 Congratulations to Chaity Chakraborty, Nishat Tasnim, Labiba Islam Salsabil for their outstanding achievement in securing the First Runner-up prize at the Digital Innovation Challenge for Women 2023! It is indeed a remarkable accomplishment. The competition, powered by UNDP, World Bank, AWS, and The Daily Star, provided a platform for talented individuals like them to showcase their innovative ideas and make a positive impact in society.
Their work on the "Reduced Cost ELISA Reader" addresses a critical issue faced by the people of Bangladesh during viral disease testing. The team recognized the challenges associated with the accuracy of existing RDT tests, which often lead to false positive or false negative results, causing hardships for individuals seeking accurate diagnoses. By developing an inexpensive ELISA setup with a target accuracy of 99%, Labiba, Nishat, and Chaity aim to ensure accurate diagnosis for people from all walks of life.
Their current prototype already boasts an impressive accuracy rate of 93%, and it's commendable that they are continuing their efforts to achieve their target. This dedication and commitment to improving healthcare in Bangladesh are truly inspiring.
It's worth commending the faculty advisors, Wahidur Rahman Rafsan, and Dr. Taufiq Hasan, for their guidance and support to the team. Their mentorship and leadership have played a crucial role in the team's success.